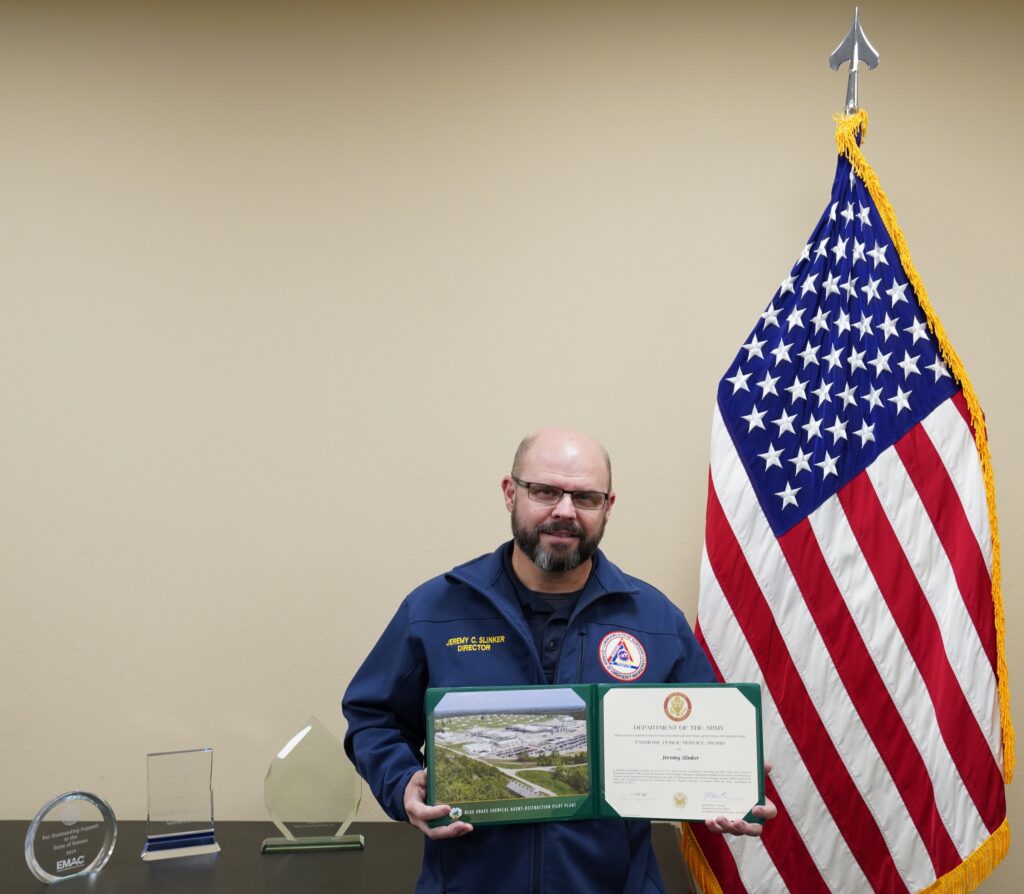 KYEM Director receives the Patriotic Public Service Award
On Monday (October 30, 2023) KYEM Director Jeremy Slinker received the Patriotic Public Service Award from the Department of the Army. The award, certified on October 11, 2023 by the Secretary of the Army, was issued and signed by Michael S. Abaie, the Program Executive Officer with Assembled Chemical Weapons Alternatives.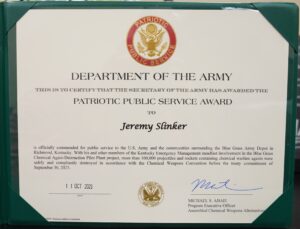 Director Slinker was officially commended for public service to the U.S. Army and the communities surrounding the Blue Grass Army Depot in Richmond. Kentucky. With Director Slinker's, and other members of Kentucky Emergency Management involvement in the Blue Grass Chemical Agent-Destruction Pilot Plant project, more than 100,000 projectiles and rockets containing chemical warfare agents were safely and compliantly destroyed in accordance with the Chemical Weapons Convention before the treaty commitment of September 30, 2023.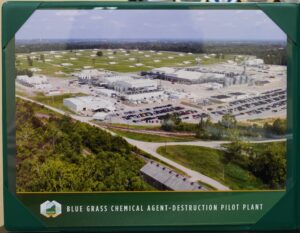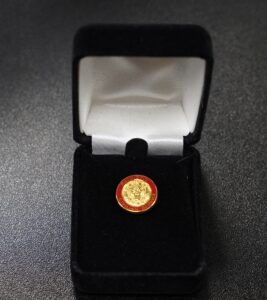 Director Slinker also received a Patriotic Public Service Lapel Pin with the Certificate of Appreciation for Patriotic Public Service. This lapel pin expresses the Army's recognition of patriotic service performed by civilians not related to the official positions of an individual or a group. To qualify for consideration, these off-duty activities must be of a public-service nature that contribute to an Army element's accomplishment of a mission or benefits the welfare of Army personnel. This award is granted by the Secretary of the Army or by any commander at a rank of Lieutenant Colonel, and has been used to highlight morale-boosting efforts and other uplifting contributions from all sectors of society.